Hi All!
I just signed Paisley Passions up at Twitter. So excited about it! If you have a Twitter account, I would LOVE it if you would stop by and give me a follow!
Thanks!
PAISLEY PASSIONS TWITTER LINK :)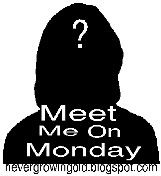 1. What one food could you eat every single day?
Not sure. Probably chips and salsa.
2. Do you wear glasses or contacts?
Nope!
3. What kind of cell phone do you have?
Blackberry Storm. I have been due for a new one since April. I am still keeping my fingers crossed that Verizon comes out with the iPhone in January :)
4. What did you have for dinner last night?
NOTHING! I wasn't hungry.
5. What is your favorite candy?
Twix candy bar and sour chewy things