Here are this weeks questions!
1. Have you ever broke a bone or anything on your body?
I have broken my little toe on my left foot 4 different times. It doesn't seem like it would hurt, but it hurts BAD to break that little baby! The last time I broke it, I decided not to go to the doctor. I just decided to wrap it up good and deal with the pain. About two weeks later it was still hurting so bad that I could hardly walk. I finally went to the doctor and they had to re-break it and set it. PAINFUL!

2. What is your favorite drink?

I have two favorite drinks, Evian water and Caffeine Free Diet Coke. I know decaf diet coke, so boring! I just found that drinking a lot of caffeine made me jittery and made it so I didn't sleep well at night. So decaf for me now.

4. Do you have any allergies?

I have seasonal allergies that seem to get worse the older I get.
5. What is one of your all time favorite movies?
When I was a teen, I thought that The Breakfast Club was the greatest movie ever! Right now I would have to say that one of my all time favorites would be the Masterpiece Theater version of Jane Eyre. So good!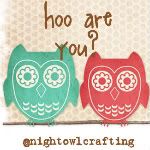 LINKY PARTIES HERE.
BLOG HOPS HERE.
Questions:
1. What is your favorite sandwich?
Turkey and Avocado on whole wheat bread. YUM!
2. What is stashed under your bed/mattress?
NOTHING! I hate having stuff under there :)
3. What is your favorite flower?
A rose. Love them.
4. What is your favorite magazine?
I am not sure I have a favorite. I read Runners World a lot though.
5. How often do you weigh yourself?
Lately? Not in over a month! I have been crazy busy and weighing myself is at the bottom of my to do list :)